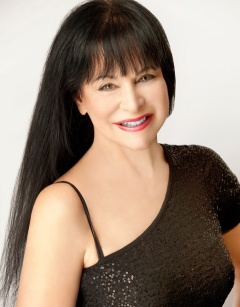 Born in Shaker Heights, Ohio, Andrea began her studies as a child at The Cleveland Institute of Art. She holds degrees from both Ohio State University and the University of Arizona and studied further at the San Francisco Academy of Art and The Art Students' League of New York.
It was in New York City where Andrea was accepted into the world-renowned realist painter Frank Mason's Master Class. Andrea studied with Frank Mason for over fourteen years, a dedication that is reflected in the nature of her work.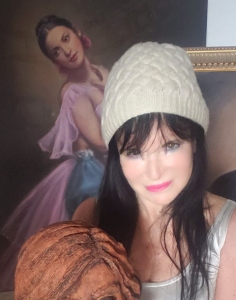 Building upon the realist technique, Andrea's work is often inclined toward portraiture that reflects the nature of the subject by incorporating the very background of the piece into the overall emotional field. To achieve this, Andrea favors the manipulation of light versus shadow and creating depth with layers of transparent paint application.
All of this has garnered Andrea exhibitions ranging from The Metropolitan Museum of Art to the Portrait Group Gallery in Washington DC. In addition, Andrea's artistry has graced such magazines as Vogue, Italian Vogue, and WWD.
She currently is a member of The National Arts Club of New York City, The Portrait Society of America, SAG-AFTRA, and The Art Students' League of New York.